Case Study : Alfred Hitchcock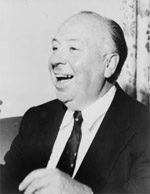 Born on August 13th 1899, Alfred Joseph Hitchcock was the second son and youngest of three children of William Hitchcock, a greengrocer, and his wife, Emma Jane Hitchcock. His family was mostly Roman Catholic. Hitchcock was sent to the Catholic school St. Ignatius College in London. He often described his childhood as being very lonely and sheltered.
At 14, Hitchcock lost his father and left St. Ignatius' College in Stamford Hill to study at the School for Engineering and Navigation. After graduating, he became a draftsman and advertising designer with a cable company. About that time, Hitchcock became intrigued by photography and started working in film in London. In 1920, he obtained a full-time job at Islington Studios, designing the titles for silent movies.
In 1926, Hitchcock made his debut in the thriller genre. The resulting film, 'The Lodger: A Story of the London Fog' was a major commercial and critical success. Following the success of The Lodger, Hitchcock began his first efforts to promote himself in the media, and hired a publicist to cement his growing reputation as one of the British film industry's rising stars.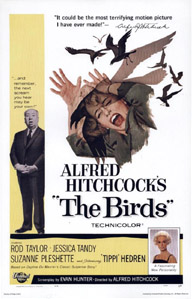 In 1926, he married his assistant director Alma Reville. Alma was Hitchcock's closest collaborator, and wrote some of his screenplays, working with him on every one of his films. In 1929, he began work on his tenth film, 'Blackmail'. While the film was in production, the studio decided to make it one of Britain's first sound pictures. In 1933, Hitchcock was working for Michael Balcon at Gaumont-British Picture Corporation. His first film for the company, The Man Who Knew Too Much (1934), was a success and his second, The 39 Steps (1935), is often considered one of the best films from his early period.
By the end of the 1930s, Hitchcock was at the top of his game artistically, and in a position to name his own terms when David O. Selznick managed to entice the Hitchcocks to Hollywood. Hitchcock's gallows humour and the suspense that became his trademark continued in his American work. It was here that he continued to make many films, including what is arguably three of his best, 'Psycho', 'The Birds', and 'North by Northwest'. His final film was in 1976, entitled 'Family Plot'.
Near the end of his life, Hitchcock worked on the script for a project spy thriller, The Short Night, which was never filmed. The script was published in book form after Hitchcock's death. Hitchcock was created a Knight Commander of the Order of the British Empire by Queen Elizabeth II in the 1980 New Year's Honours. He died just four months later from renal failure, on April 29 1980, aged 80, before he had the opportunity to be formally invested by the Queen. Despite the brief period between his knighthood and death, he was nevertheless entitled to be known as Sir Alfred Hitchcock and to use the postnominal letters "KBE", because he remained a British subject when he adopted American citizenship in 1956.
Finding a Birth Record for Alfred Hitchcock
To being my search, I logged into TheGenealogist and chose to search the BMD Indexes. After choosing the 1837 - 1983 image search, I was presented with search options. I typed in 'Hitchcock' in the surname box, 'Alfred' in the forename box, and I selected the year as 18

99 and clicked the search button.
To begin with, I looked at the records for July-September. I couldn't find him on these records - this could have been because his birth was not registered straight away. Looking at the records for October-December, I found that there was a 'Hitchcock, Alfred Joseph' listed.